There's Always a First Time for Everything: Climate March Edition
This article is a post that comes from Greening Forward's legacy blog. It was originally written by Eunheh Koh on November 30, 2015.
Starting on November 30th, there will be a conference in Paris in which world leaders from 195 countries will collaborate to create a plan regarding climate change. In preparation for this conference, many cities around the world have been participating in a "Global Climate March" to show these leaders that climate change is an issue that needs attention.
I was able to attend the Climate March in Atlanta hosted by Emory's Graduate Sustainability Group, the Sierra Club, and Environment Georgia on November 29 with a couple of other members of my school's environmental club.
At the march, I saw some really awesome signs. This one was definitely my favorite.
(It says "Southerners don't like EVERYTHING fried in oil!")
During the march, we chanted things like "go solar power! boo CO2!" and "the solution? no pollution!" while we walked for about 2 miles. We passed the buildings of companies like Georgia Power and Southern Company, two major companies that use fossil fuels. We stopped in front of these buildings to rally against them — it was really amazing to see over 550 people from the city of Atlanta that came from all different backgrounds to fight against climate change and demand climate action.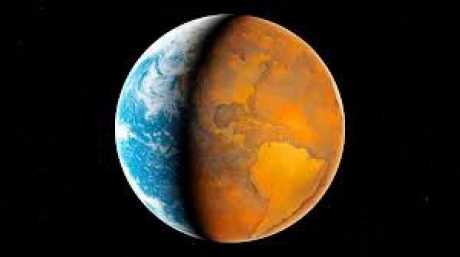 Overall, I really enjoyed the climate march — it was inspiring to see the number of people that came out of this movement, especially since climate change is an issue that we need everyone's help with. Everyone in the march seemed to have a very positive attitude about solving climate change, and it was empowering to be amongst the other people in my community, fighting for what we believed in. It was my first march ever and I am interested in participating in more marches in the future. I would definitely recommend the experience to everyone!
Have you ever participated in a march? If so, what were your thoughts?