The Environmental Impact of Mattresses
This article is a post that comes from Greening Forward's legacy blog. It was originally written by Rick Blanchard on March 20, 2018.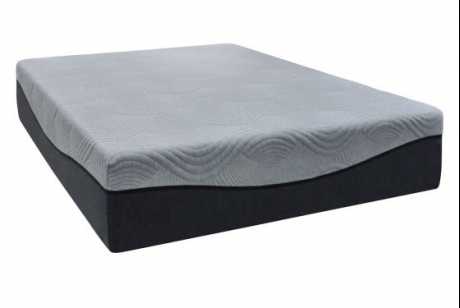 Americans dispose of 15 to 20 million mattresses each year. These discarded mattresses can take up 132,000 miles of landfill space — but they don't have to. In many cases, it's possible to donate or recycle mattresses. Or, you can break them down into many usable components that can be repurposed.
Mattresses don't compact well, which is a problem in landfills. Landfill equipment operators use their machines to punch down the trash into smaller pieces, but that doesn't work easily with mattresses. The mattress springs may pop out and damage the equipment as well.
Landfills nationwide are increasing fees for accepting mattresses. They may be classified as special waste, which is charged a higher fee than other types of trash.
If you've worn out the useful life of a mattress, it's done. Although it's possible to sleep on an old, worn-out bed, it's not recommended, so you probably won't be passing your old mattress on to friends, family, or anyone else in your community, nor should you.
But if you're upgrading your mattress for personal preference and your old one is still in good shape, you should consider donating it. Although many charities don't accept used mattresses due to hygiene concerns, some do.
Contact your local Goodwill, Salvation Army, and Habitat for Humanity to research their mattress acceptance policy. Local shelters, furniture banks, thrift stores, buy nothing groups, and other organizations in your area may be interested in mattresses that are still in usable shape.
Options for Recycling Mattresses
Many of the materials in mattresses can be recycled into new products. In fact, roughly 80 to 90 percent of mattresses can typically be recycled.
Resources including ByeByeMattress.com and Earth 911 can make it easy to find recycling centers in your area that will accept a mattress.
Recycling centers will typically charge a fee for recycling old mattresses. If you're delivering it yourself, the fee will likely be between $10 to $20. If the center has to pick it up from your home, the fee maybe $20 to $40.
Broken, torn, saggy, and otherwise unusable mattresses can typically be recycled. However, most recycling centers have rules about the condition of mattresses before they are accepted. Mattresses with bed bugs, stains, or wetness will generally not be accepted.
DIY Repurposing Mattress Materials
Recycling centers break down the valuable components of mattresses, including springs, foam, and natural fibers. If you prefer, you can go through that process yourself and reuse the materials.
Mattress materials can be used for projects including:
Arts and crafts projects
Pet bedding
Pillows and other flush furnishings
Backyard compost bin
Rugs
Innerspring mattresses contain about 25 pounds of steel, most of it in the springs. Springs can be used for craft projects, or simply bundled and sold for scrap. Metal recyclers may accept steel springs and give you cash for them.
Mattress foam can be reused for pet bedding, pillows, cushions, and other household uses. The natural fibers found on mattresses, such as cotton, wool, and silk can be reused for padding or insulation.
Wood found on mattresses can be used for firewood, gardening, or lawn mulch. Nails, screws, and other metal pieces can be added to your toolbox for later reuse. Buttons, braiding, and decorative features can be added to your sewing kit and reused.
Conclusion
There are many useful materials in a mattress. Some can be recycled or repurposed, and taking advantage of these materials is better than letting your old mattress take up space in a landfill. So when the time comes for you to change out your old mattress, do the right thing, and make the environmentally-friendly choice to recycle it.