Meet Our New CEO, Snidgdha Roy!
Letter to the Greening Forward community from Snigdha Roy.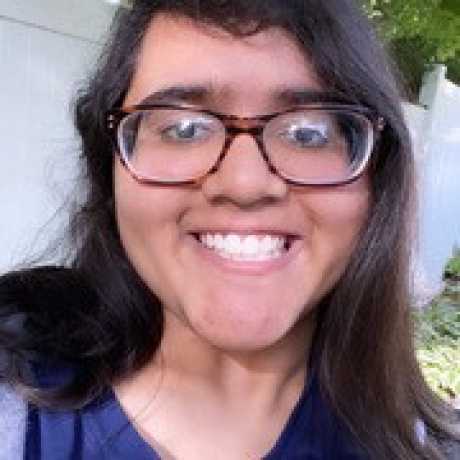 Dear Greening Forward community,
My name is Snigdha Roy, and I am beyond ecstatic and humbled to have been selected as Greening Forward's new CEO. I want to first thank you for being such a committed member of our community. Greening Forward could not be what it is today without such incredibly passionate people like you. We are beyond lucky to have you with us during these critical times in the environmental movement.
Greening Forward is an organization I admire because it does not only have some of the highest volumes of young people supporting its mission, but it also understands what it takes to unlock empathy in the people it serves. Greening Forward is an organization that truly evokes some of the most unique and positive realities in young people looking to share their voices and impact the world.
When I was beginning my work in conservation two years ago, I went in with the intention of learning about the ocean from my dearest mentor, whom I would go on walks with as we cleaned up our local beaches. It was one of the most peaceful and most positive learning experiences I had ever had. Walking along the coastlines and asking various questions on how the ocean shaped our world to a knowledgeable and thoughtful mentor created conditions for me to naturally further my curiosity and sail where the seas took me.
My local Youth Ocean Conservation Summit was the first event where I became conscious of the environmental issues that my community faced and then was guided in ideating solutions to make a grassroots difference. I had the tools for changing the world in my hands, and all that I could think about upon being conscious of those tools was how I could build the world in a way where I am content with the difference I make on the planet with others.
Fast forward to today, I have been fortunate to have met some of the most supportive human beings I know, thanks to the various opportunities I had engaged in for the environmental movement. Specifically, I took part in various youth organizations, local and global, to engage other young people to find their place in the environmental movement. I would highly recommend learning more about the fantastic work that groups like YOCS, EarthEcho, and many others are doing.
Having been the Events Coordinator for Greening Forward, I had the opportunity to bring communities together to enact change. When I began this role, I remember sharing some of my beliefs on how you can pivot the future in a sustainable direction. One of which was by building your problems away. How do you do that when it comes to environmental groups? By creating conditions for organizations to become more efficient in using their resources better and using that increased efficiency to make a more significant impact. Now, as CEO, I will take the outlook I had as Events Coordinator and expand it more broadly across all aspects of the organization.
The intended priority area for the organization is creating more pathways of engagement within Greening Forward. I have some exciting ideas for events, programs, and competitions that I want to execute with you all as well as finding more ways to include everyone in our work to get involved.
If you have any questions, please feel free to email me personally at [email protected] and I am more than happy to answer any questions you may have.
I could not be more excited for what the future brings and Greening Forward's role in empowering our youth to pivot the world in a more sustainable direction. I am looking forward to seeing what we can accomplish as a powerful group of youth environmentalists over the next few years. Thank you for your support, as always.
Sincerely,
Snigdha Roy